THE PHOENIX OREGON
CHAMBER OF COMMERCE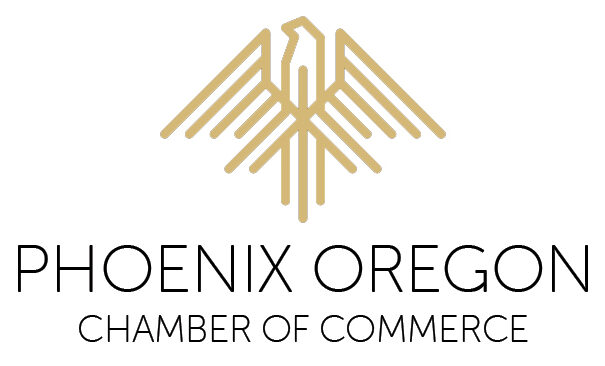 The Phoenix Oregon Chamber of Commerce functions in partnership with Travel Phoenix Oregon.
Official launch date:
January 1, 2023
Will be held quarterly for members.
A Chamber website is in the works and will launch January 1, 2023.
Members of TPO will automatically become members of the Chamber of Commerce.
November 18, 2023
10:00 a.m. – 11:30 a.m. Board of Directors
Phoenix Library
Please reach out to us at info@travelphoenixoregon.com if you are interested in serving on the Board of Directors or a Committee.