A love of the restaurant industry runs deep in Janai and Rafael Gonzales' history, which would later culminate in the creation of Clyde's Corner in Phoenix. 
Local Roots
Janai and Rafael were born and raised in Ashland, and their food careers began in local Southern Oregon eateries. Janai started working in restaurants at age 15, and Rafael when he was 18 years old.
The couple later moved to Bellingham, Washington, where they lived and worked for five years. In addition to his love for the restaurant industry, Rafael attended school for environmental studies and design, which would be helpful when opening Clyde's Corner.
In 2008, the couple made a life-changing decision and brought the famous Clyde — a beautiful German Shorthaired Pointer and the restaurant's namesake — into their family. They have since welcomed three more dogs into their hearts and home.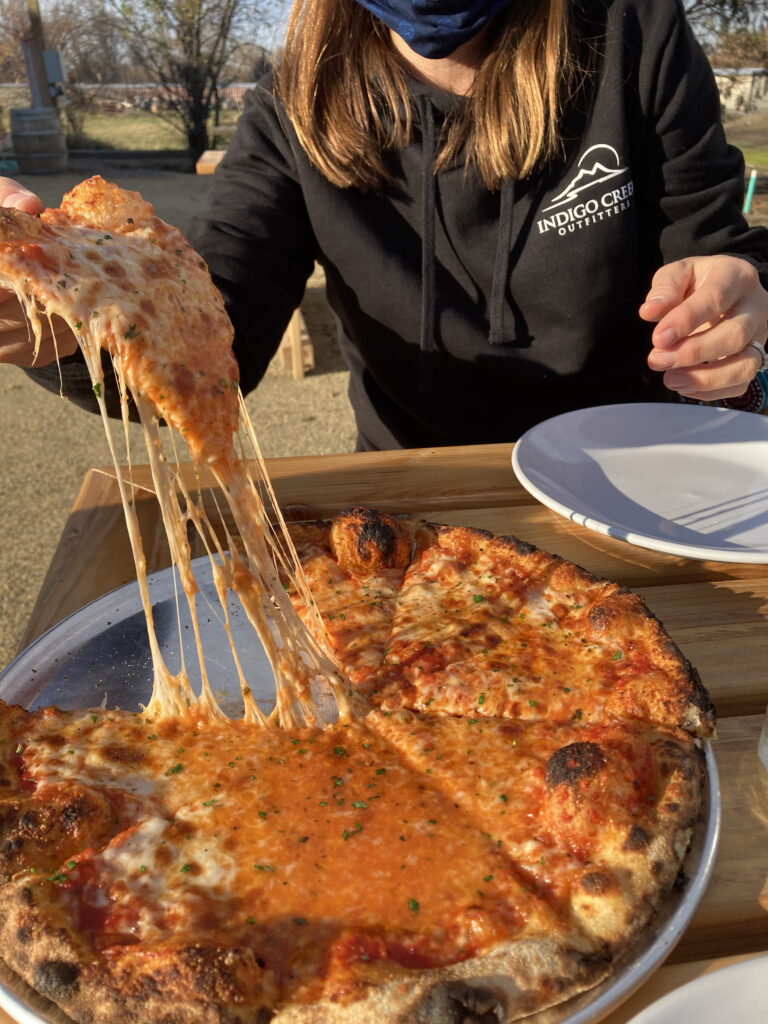 Returning Home
Rafael and Janai lived in Bend for four years after leaving Washington, but desired to come back to Southern Oregon after buying her childhood home a couple of years ago.
Janai's family lived in the Rogue Valley for over 40 years, and the couple desired to keep the house in the family.
"We wanted to be close to our family and live in Janai's childhood home," he said.
The Restaurant
After a lot of hard work, Clyde's Corner opened in the summer of 2020, bringing Rafael and Janai's vision of a friendly, welcoming neighborhood restaurant to life. Many hands went into the creation of the restaurant, including help from family.
"We built the bar, the walk-in, and my dad and I did all the design work. Janai and I completed several of the design and finishing projects, and Steve, our chef, helped build the tables," said Rafael.
Located in the Phoenix Industrial Studios, Rafael said they originally planned to use only one of the 1,200 square-foot units, but took over two so they could have additional seating. There is plenty of room for guests to stretch out indoors and outdoors, where they can enjoy a full bar and delicious menu.
Pizzas are baked in a woodfired oven, which is located inside a unique, food-truck-style kitchen near the outdoor dining area.The menu is a creative collaboration between Rafael, Janai and their chef. While Clyde's Corner offers some classic pizza flavors, they try to be seasonably driven and menu items will change throughout the year.
The choice to use a woodfired oven revolved around a desire to return to a more natural cooking style. Their chef had previous experience cooking pizza but never used a woodfired oven before, so it was a new adventure for everyone.
Working with their chef, Rafael said they spent a lot of time playing around with sourdough recipes and other flavor combinations in order to create fantastic woodfired pizzas.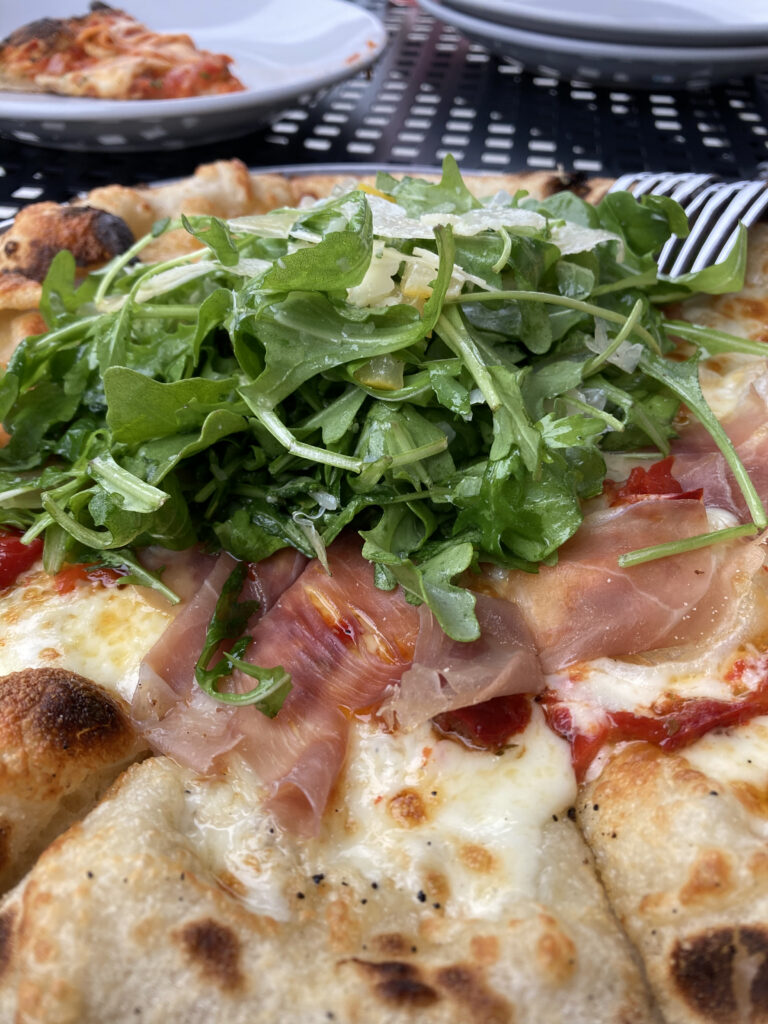 A Community That Rises Together
Rafael and Janai were astounded by the energetic and encouraging response from the local community as they opened a restaurant in the midst of a pandemic.
"In Bend, we knew more people in the food industry, so we were worried about opening a restaurant where we had fewer connections. But we knew we had a strong base of friends and family here," he said.
In the first couple of weeks after opening, the couple saw an incredible number of new people. Clyde's Corner received phenomenal feedback from people in Phoenix, Ashland, Medford, Central Point and Talent.
Rafeal and Janai were ecstatic to receive such support and recognition from the Rogue Valley. They gained a lot of regulars and maintained a strong following, even during the pandemic.
"We have had an incredible amount of support and love from the community. With COVID and the fires, we are amazed how everyone has come together and helped each other. We are fortunate to enjoy a community filled with compassionate, encouraging and caring people."
Contact Information:
Clyde's Corner
4495 S. Pacific Highway
Phoenix, OR 97535
541.897.0625