March 30, 2023 | Rebecca Scott for Travel Phoenix Oregon
Local small business owners are a vital part of the community and have a vested interest in its success — and Phoenix is no different.
C3 Enterprise, LLC — a local construction company with strong community ties — has been part of Phoenix since 2016. Like many small businesses, their dedication to quality, craftsmanship and connection has left a positive and lasting impression on the community.
Building a business from the ground up
Before opening his own company in 2016, Cody Henson worked in excavation for over 20 years.
"There wasn't a definitive moment where I decided to start my own business, but the idea evolved as life happened," said Cody.
Sometimes Cody would receive calls or requests from neighbors to help with various tasks, and that was one of the catalysts which inspired him to open a business.
"Cody thinks outside the box with creative solutions and makes things happen," said Vanessa Henson, his wife. "I believe that sets our business apart. He goes above and beyond to think of solutions for our customers."
C3 Enterprise, LLC offers several services, including excavation. They also work on house pads, driveways and roads for residential and commercial customers. Some of their specialized work includes fire prevention and creating defensible space around properties, which is done by mowing and removing blackberry bushes and excess vegetation.
According to Vanessa, they also demolish structures — such as barns or sheds — and demo concrete in order to prepare for new landscaping.
"We do the jobs that are too big to do by hand," explained Vanessa.
Cody agreed, adding that he offers solutions that are tailored to the customer's situation.
"We listen to our customers and go the extra mile to help them. They're grateful and it creates a strong connection with people," said Vanessa. "I feel like our customers appreciate our honesty and transparency."
When he talks with customers, Cody encourages them to ask for exactly what they want. If there is a job he's unable to do, Cody has a good referral network in Phoenix and the Rogue Valley.
"I find that's really helpful, especially in our community. We're a word-of-mouth business," he explained, "and we do anything and everything to keep things local."
A lifetime of memories in Phoenix
Cody and Vanessa have lived in the area for many years, and both of them graduated from Phoenix High School.
Cody was born in Klamath Falls and raised in Phoenix, Talent and Ashland. During his school years and afterward, he also did ranching work. Then he entered the construction industry and has done that ever since.
Born in Salem, Vanessa spent most of her life in the Rogue Valley, and attended school in Ashland and Phoenix.
"We love this valley and want to stay here," she said.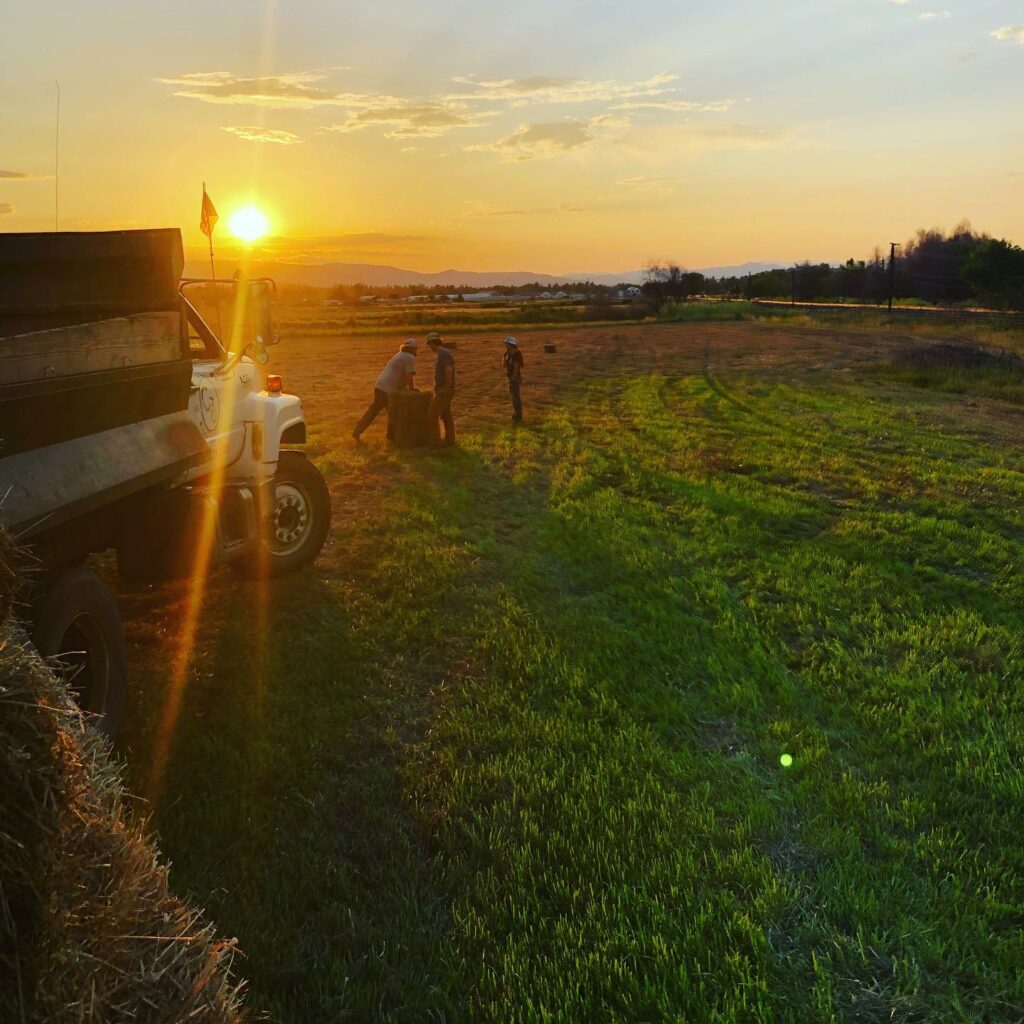 Creating a strong future
Cody started C3 Enterprise, LLC with a single dump truck seven years ago. Since then, he has grown his company into a successful small business that is well-respected in the community.
He and Vanessa's dedication to the community and their customers is evident in their company motto — "Unearthing Solutions with Ingenuity and Innovation."
For Cody, it's also important to bring an engineering mindset to everything he does.
"Some people may only specialize in framing, carpentry or heavy equipment. But I have experience in excavation, fabricating, welding — a melting pot of skills that's helpful in so many ways."
When it comes to the different types of excavating and construction work that C3 Enterprise, LLC does, Vanessa and Cody agree that timing and seasonality are extremely important.
"Some things, like fire prevention, must happen before fire season. It's good to be proactive in scheduling and completing your projects early," said Vanessa.
But for Vanessa and Cody, one of the things they take the most pride in, is the community.
"Our focus has always been the community and helping those around us," she said.
Photo Credit: C3 Enterprise, LLC Facebook page