Small businesses are the foundation of a strong community. These businesses are owned by friends, relatives and neighbors. And when small businesses come together to help one another, this creates a more robust community.
For Courtney and Skyler Tacchini, who own Tacchini Agency Farmers Insurance in Phoenix, their passion for helping others is at the center of everything they do.
Starting a new journey
After doing some preliminary research, Courtney and Skyler wanted to get involved with Farmers Insurance because they liked how the company treated people and took care of its customers. The couple took over the agency in March of 2019 from its previous owner.
They were just getting their feet wet in the business before the pandemic and Almeda fire hit.
"We had a challenging start, but now we're moving forward," said Courtney.
After September 2020, Tacchini Agency spent a lot of time working with local people on their claims due to the fire. If people who lost their homes moved to somewhere else in Oregon, Tacchini Agency could help them acquire insurance for their new residence.
"If someone rebuilt their home, we could create a new policy for them," she added.
But in addition to helping people with their personal insurance, Courtney and Skyler love to work with local businesses.
"Because we're business owners ourselves, we're passionate about helping other businesses," she said. "It also gives us the opportunity to be a one-stop-shop and help with our clients' personal insurance too."
Prior to working in insurance, Skyler was employed with Columbia Distributing. He and Courtney lived in Wisconsin for a time, where Skyler made the move to the insurance industry.
"I worked remotely for a Portland company doing financial reporting. We came together to purchase the agency," she said.
The couple then lived in Klamath Falls, and eventually moved to Medford to be closer to family and start their own insurance agency.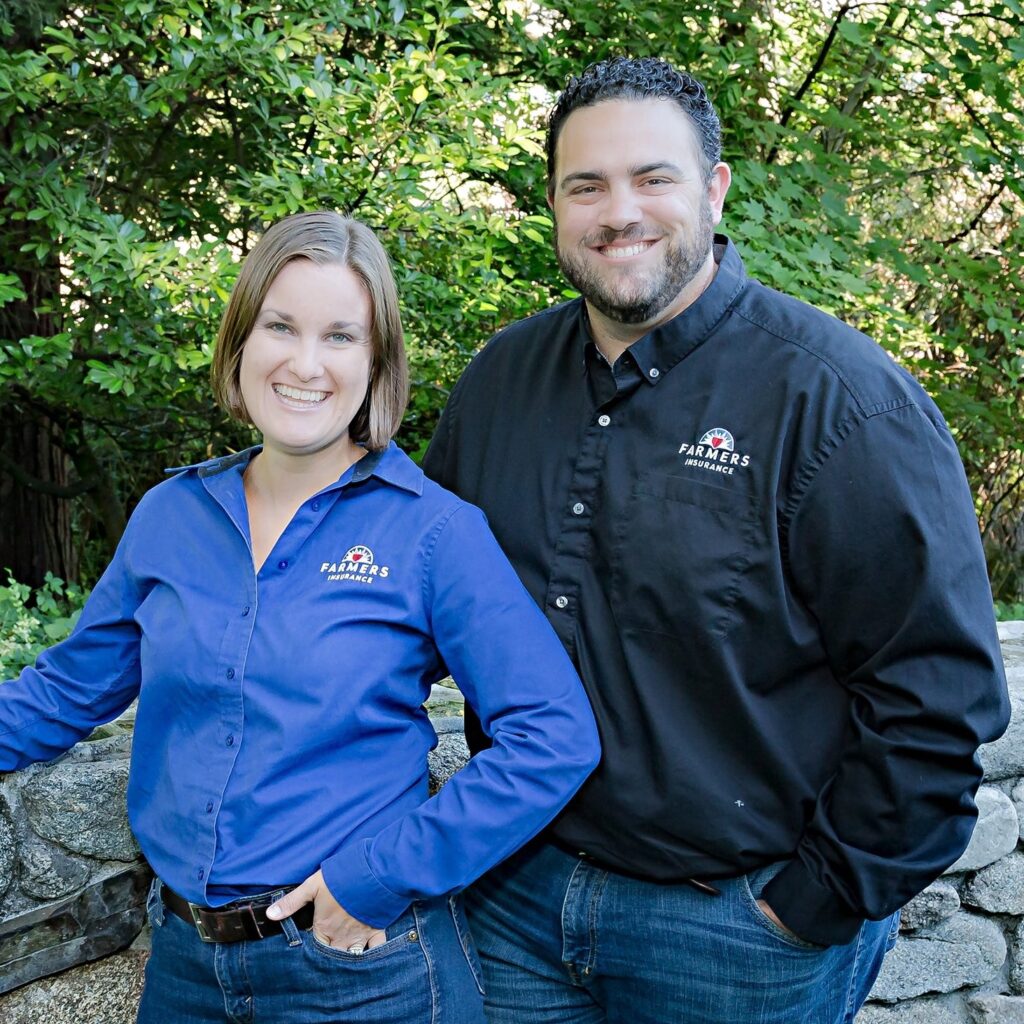 Creating relationships and community
Courtney and Skyler enjoy having their office in Phoenix because it is a central location in the valley. It's also in a friendly, tight knit community, which is important to them.
"We love to be involved with the community and our church. We're always volunteering and helping others when we can. It's part of who we are."
Courtney believes that as a business owner, making connections and being involved in the community is a natural extension of their work.
"Getting out into the community is a great way to meet people," she said. "Insurance is a very relational business. You want to buy insurance from someone you know and trust."
But in addition to building authentic relationships with their clients, Courtney believes honesty is an integral part of their business.
"If we don't have better prices or coverage, we tell people that. We want to educate them about their options. We don't talk people into something they don't need," she said. "We treat people fairly and how we want to be treated."
Photo from Farmers Agency – Tacchini Agency Facebook page