Phoenix's favorite cheese shop — The Oregon Cheese Cave — recently expanded and opened a larger retail space just a few doors down from their previous location. This move has resulted in more cheese, along with wine, crackers, jams and other accouterments.
As owner Melodie Picard often says, she "brings cheese to the people." And with the opening of her new shop, she has even more cheese to share with the community.
A brand new experience
After months of hard work, Melodie opened her new cheese shop in October.
"It was a smooth transition," she said. "I feel content in my new space, like it was meant to be."
The new cheese cave is easier for shoppers to browse, explore and hang out. When customers walk in, they are immediately struck by the enticing aroma of cheese. The bright, open space also has different foods, drinks and trinkets for sale throughout the store.
Numerous racks, cabinets and shelves house goods from local artisans — including wine, jams, pickles, bread, crackers and much more.
To the right of the entrance, there is a comfortable Cheese Lounge decorated in a mid-century modern style. From the funky table in the center of the room, to the retro couches in mustard yellow and plaid, the Cheese Lounge is a throwback to another era — and a great spot to relax with friends. It's a kid-friendly space, allowing parents to browse while their kids hang out in the lounge.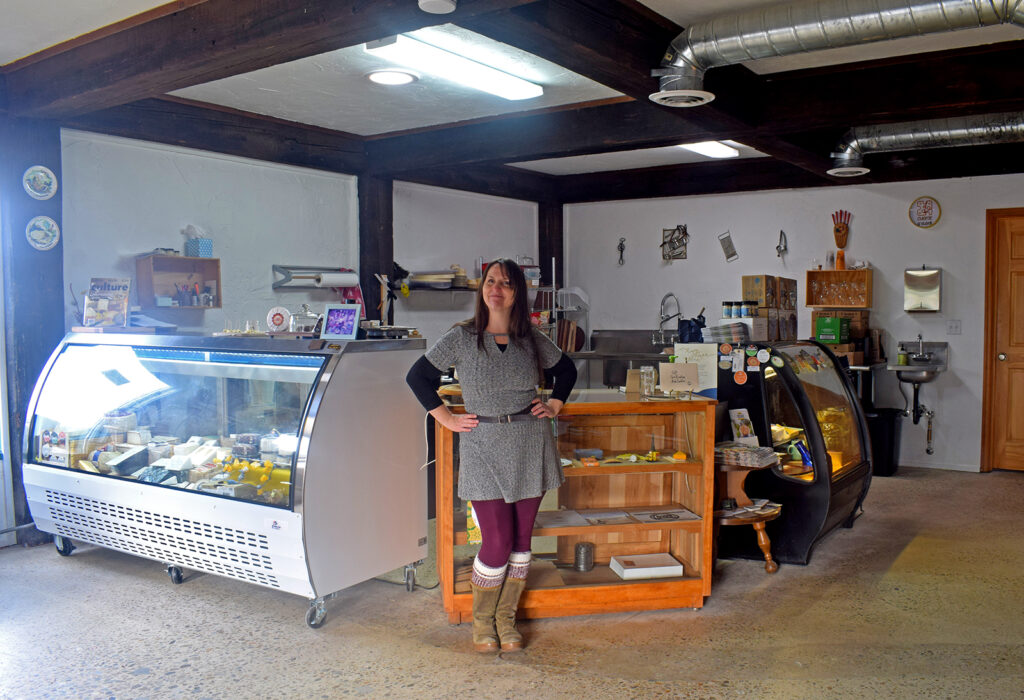 And if you're looking for a cozy event space, the lounge is also available to rent.
But the highlight of the shop is the cheese cave. It is a welcoming space in the back of the store, with plenty of fridges that hold numerous cheeses, salamis, mousses and more.
Step into a world of cheese
More than anything, Melodie enjoys how large her new shop is, both for her and her customers.
"I love how spacious my new prep area is! I could dance around, I have so much room."
But even with all the changes and new additions, cheese remains the heart of the shop.
The Oregon Cheese Cave has more specialty cheeses from all over, but maintains a focus on cheeses from Oregon and France. But Melodie has expanded her selection and brought in different American cheeses for the holiday season. There are also more cooking cheeses available, such as parmesan and French feta.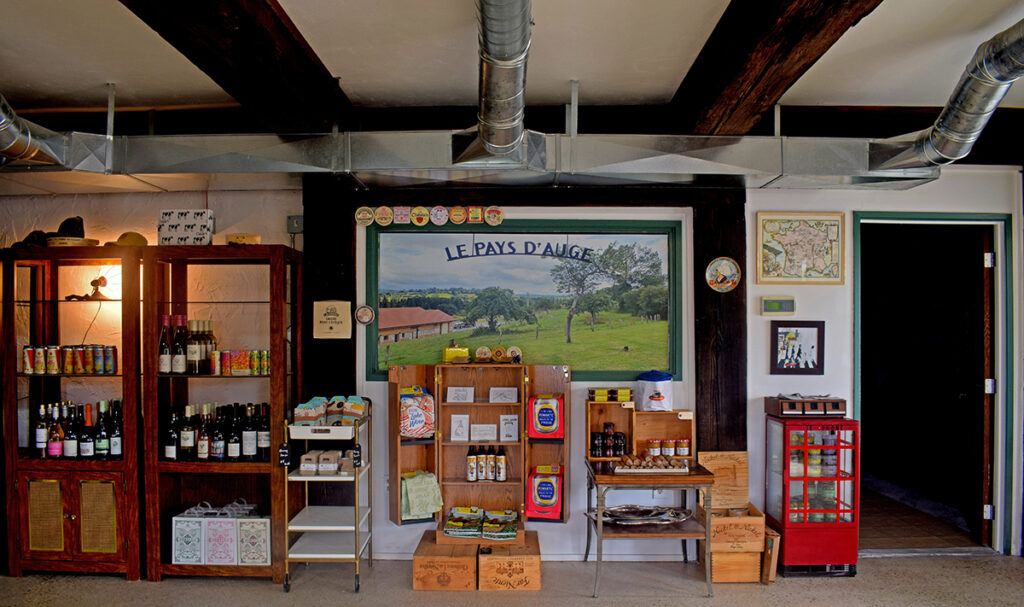 Additionally, Melodie is proud that, even though she's in a larger space, her prices have not increased.
"My cheeses are still the same affordable prices, and less expensive than my competitors."
Also, the cheeses at Melodie's shop are fresher than what you would find at other stores. The cheeses are wrapped in paper rather than plastic, so the flavor and freshness does not diminish.
Community, connection & cheese
But throughout her cheesy journey, Melodie remains grateful for the support from Phoenix and the entire Rogue Valley community.
"I had so much help from friends and the community to help prepare, clean and work on the new shop before it opened. I couldn't have done it without them," she said.
The Oregon Cheese Cave
312 N Main St Unit A
Phoenix, OR 97535