Creating beautiful and unique art is within everyone's reach, whether you're a skilled painter or an art novice.
That is the belief of local artist Lis Layton, who owns and operates Wine & Brush in Phoenix.
"Our goal is for you to have fun and leave with something you're proud of," said Lis. "Everyone paints the same thing, but every painting turns out different."
Most classes at Wine & Brush run between 2-3 hours and focus on acrylic painting for beginners. Wine or non-alcoholic drinks are included, and classes are generally geared toward people ages 14 years and older. However, Wine & Brush also hosts private parties for groups of 10 or more people.
For Lis, art has been an important part of her life for many years. She is a self-taught acrylic painter and art was her passion, even as a child. Lis' parents helped her pursue art by taking her to classes so she could learn more.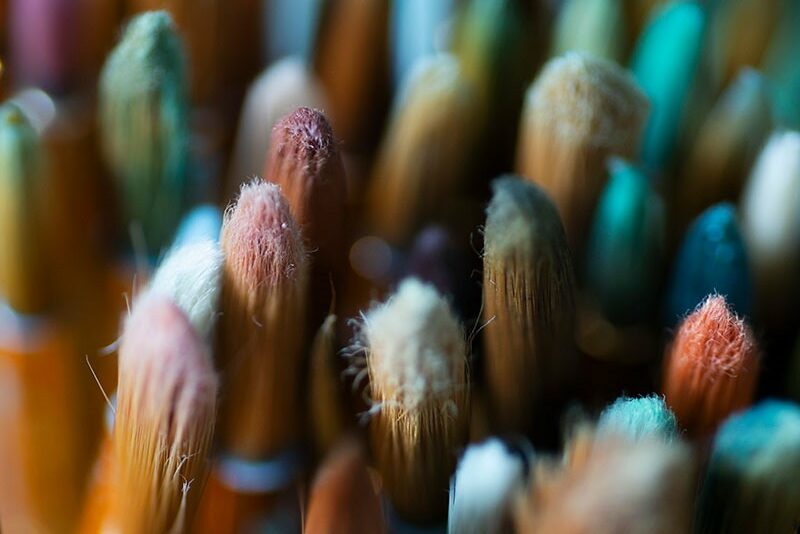 Long before opening Wine & Brush, Lis hosted art classes for local kids. When her children were young, and the other kids in the neighborhood were bored, she gathered them together and would do art activities.
"I always had art stuff around, so it just made sense to do," she said.
Then, families started asking Lis if she would teach their kids how to paint. She was intrigued by the idea, and after a couple months of teaching, she opened her Grants Pass art studio and gallery in June 2013. She hosted after school art classes for the local kids, and also had wall space that other artists could rent to showcase their work.
As Lis' art gallery and studio grew, Wine & Brush formed organically from it.
"The mothers saw their kids painting and they wanted to do it too! It became something they wanted to do once a month, once a week, and then it took off from there."
Lis does test runs of the paintings used in her classes before the customers ever arrive. The paintings are her original designs, and she gets inspiration from different styles and current trends.
Lis' Grants Pass studio continued to thrive, so she opened a second location in Phoenix's Shoppes at Exit 24. Her businesses grew in popularity and won the Southern Oregon Best of the Best contests in 2019 and 2021 for best art studio/gallery. But after the pandemic hit, she had to focus on one space, and kept her studio in Phoenix.
However, the pandemic couldn't keep people away from Wine & Brush.
"People were eager to return after the pandemic. Things have changed slightly, and everything is more spaced out. But people wanted to get out and do something fun and creative," she said.
Whether it's a date night, a girls night out, or a fun evening with friends, Lis is proud that Wine & Brush offers the best experience, wine, and in-house painting designs in the valley.
Looking toward the future, Lis has big plans for Wine & Brush. She wants to pursue online classes, video tutorials and online live classes.
For Lis, there is nothing better than teaching others to paint and giving them the confidence to let their inner artist shine.
"If you're the person who can't draw anything, this is the place for you," she said. "Even if people come in nervous, they are having fun by the end of the class."
Lis believes she can teach anyone to paint because she breaks everything down into simple steps, and goes over all the details, including everything from colors to brush strokes.
"I help people embrace their own style. It doesn't have to look like the painting next to you. Find your style and let it be fun and let it be art."