Providing a comfortable space for artists and community members to meet, share and grow is, and continues to be, one of the core values of The Phoenix Clubhouse.
A combination of art, music & events
Christine Totten owns and runs The Phoenix Clubhouse with her partner, Andrea Adams. It is a 1,200 square foot performance and rental space, which includes a beautiful oak dance floor, a wheelchair accessible stage, and an open ceiling with 100-year-old rafters.
While the space is perfect for band practice and small live music events, The Phoenix Clubhouse also accommodates private parties, lectures, classes, meetings, youth groups and much more.
"But our main event is our weekly open mic night every Wednesday at 7 p.m.," said Christine, adding that it is available to all ages.
Additionally, local businesses can rent the space to host pop-up shops.
Christine said The Phoenix Clubhouse has a Jam Jar that people may place donations in. And for every $100 raised, they schedule a free jam session and creator's gathering.
"These are more casual get-togethers where people meet up and do art or other activities with each other," she said.
The Phoenix Clubhouse hosts other events, like its Community Christmas Party, which was on hiatus during the pandemic. This event is free and usually held the week before Christmas. "In the past, we have sung carols, read Christmas books, made crafts and served hot cocoa," said Christine.
"When we put on community events, they're more focused on kids and families. It's a good way to invite people into our space."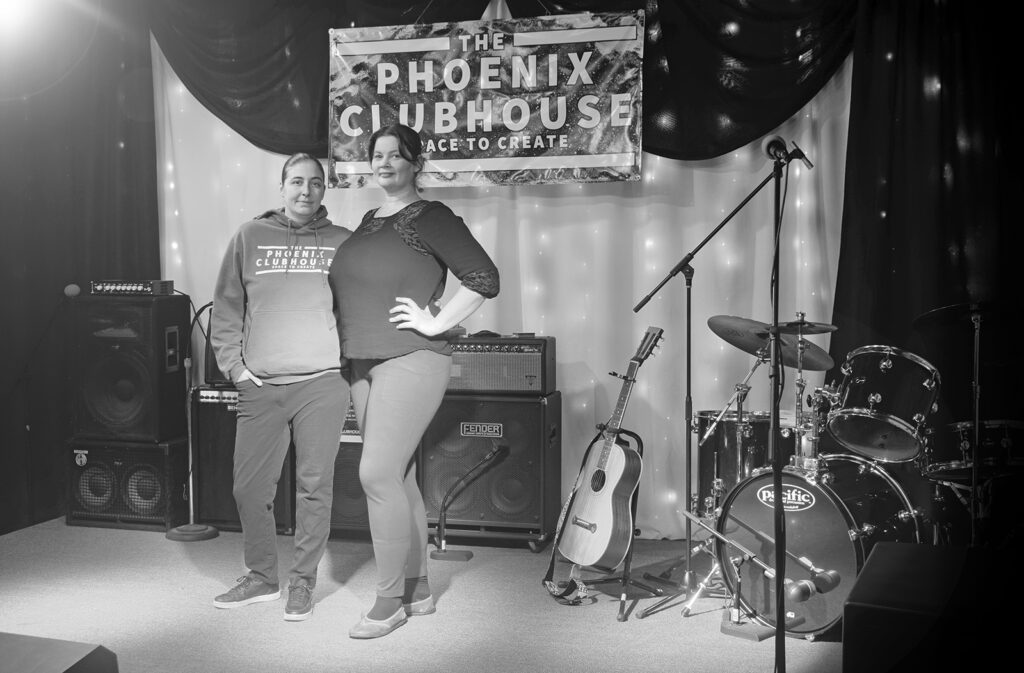 Inspired by art and music
The Phoenix Clubhouse celebrated their five year anniversary right before the pandemic started.
"This is going on our 8th year in business," said Christine.
The advent of The Phoenix Clubhouse began when Andrea, who owns the property, could not use it for its original purpose. But simultaneously, they were holding jam sessions with their friends, which offered a source of inspiration.
"Having a network of musician and artist friends gave us ideas of what we could do with the space," explained Christine. "We wanted to create a specific type of space for music. Now we're filling in the gaps by providing what others aren't."
According to Christine, a lot of people at the open mic night have never performed before. At The Phoenix Clubhouse, these newer performers get a chance to learn and become more comfortable on stage and in front of an audience.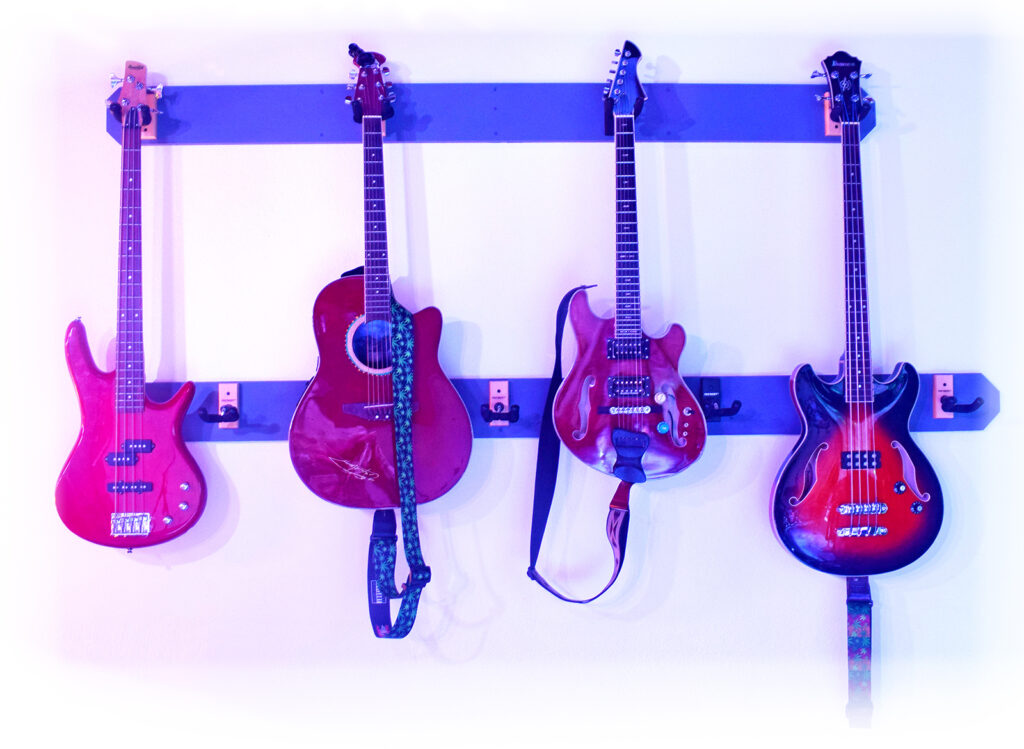 Creating a new gathering place
Phoenix is a special place for Christine and Andrea, but there have been challenges for them to overcome. However, they have found ways to adjust and make things work in the community.
"We've had a lot of support from the artists and now we're pulling in more new people from Phoenix."
Through all the ups and downs, Christine is proud that The Phoenix Clubhouse is an open space for people to do what they enjoy. If people are looking for a space for an event or project, or have something to share, their venue accommodates that.
"The intent behind the space is to invite the diversity of what's happening in the community and have a place to display, observe and enjoy it," she said.
The Phoenix Clubhouse
310 N Main Street
Phoenix, OR 97535