February 17, 2023 | Kyle Knutson for Travel Phoenix Oregon
On September 8, 2020, Brian Garrison, proprietor of Garrison's Home, waited for consultants to arrive and view the Phoenix store's newest renovations.
Around 1:30 p.m., the infamous Almeda Fire – which started from a brush fire – was still five miles away. The freeways were closed, but there wasn't any danger to the store yet. 
The tour went well and upon parting the store, Brian left Phoenix. All the while, wind pushed the fire up the I-5 from Ashland, stoked by 50 mph winds. The shocking escalation of the fire finally prompted an evacuation hours later.
During this time, there was little communication or understanding of what was being affected by the wildfire. An evacuation was protocol for safety, but didn't necessarily mean all was lost.
At 6:30 p.m. a policeman, and a friend of Brian's, called him to confirm that his store had been consumed by the fire. 
A Family Business
The furniture business has been in Brian's family for two generations. For years, his father urged him to take over his store, Furniture Outlet, located where Garrison's newest location stands today.
In 2007, Brian took his father's advice and bought him out. Renaming the store Garrison's and making it his own, the new establishment would be known for its quality products and excellent customer service.
When the fire destroyed the store, feelings of complete disbelief enveloped Brian. Luckily for his staff, Garrison's second location took them in, and the help was welcomed. Still, it was hard to grasp that his store was gone.
Rolling with the punches, Brian took his loss as a chance to help others and to reconstruct the business he had built.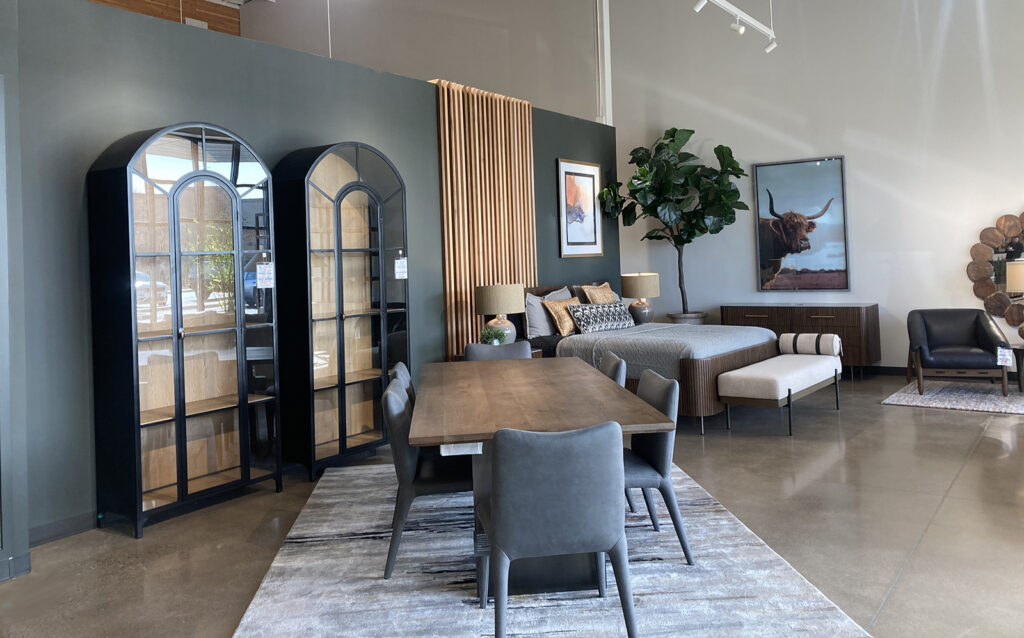 Out with the Old, in with the New
Out of the ashes of Garrison's, arose an opportunity for growth. The pandemic's economic lull in many industries did not affect the furniture business. Garrison's Phoenix employees found more success and the store's sales increased while plans to replace the fallen store were formed.
While plans to build a new store were taking place, a building Garrison would now own, Brian and his company helped others affected by the fire.
Garrison's agreed to match all donations up to $35,000, and give to those who suffered losses from the fire. In great effort and success, they raised $65,000 for families in the Phoenix area.
The Phoenix Talent School District also worked with Garrison's to help identify which families in the community were in need.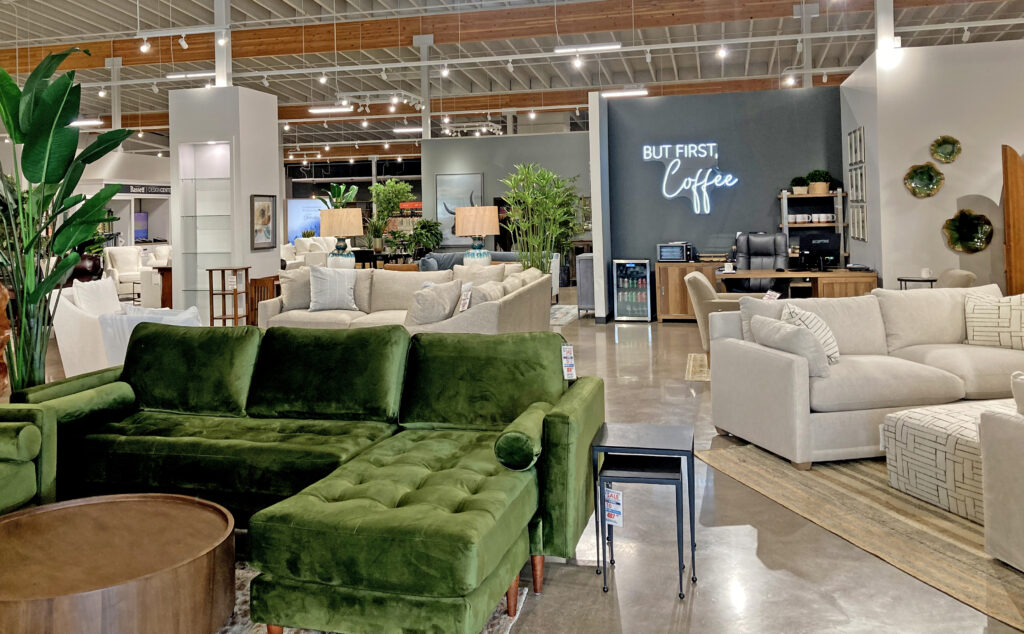 Rebuilding and Renewal
Since the fire, Garrison's has come back in a big way. The new 32,500 square foot building is one of the nicest furniture stores in Oregon. Brian brought in top interior designers to complete the showroom to add to the already welcoming environment created by Garrison's staff.
The new store will employ more people and, with its easy to reach location, will be a great addition to Phoenix and the Rogue Valley.
Located across from The Home Depot, Garrison's new store will open this spring and continue to serve the public with quality products, next day delivery services, and a staff that truly cares and takes care of people. With over 15,000 reviews and a 4.9 star rating, check out Garrison's for yourself; it will not disappoint.
Location:
Visit their website for hours
3328 Grove Road
Phoenix, Oregon 97535