Locally-owned small businesses are the backbone of small towns and communities across the country, including Phoenix.
Leave Your Mark, owned by Henry Cislo, has been serving the Rogue Valley since 1993. They provide quality landscape and materials supplies, with everything from rocks, blocks and retaining walls, to pavers, water features, synthetic lawns, gravel and much more.
In addition to offering the best materials, their commitment to customer service and the community has been a cornerstone of their business since the beginning.
Growing a family business
As a part of the local community for almost 30 years, Leave Your Mark has a long history in Phoenix and the Rogue Valley.
Henry, 28, took ownership of the company after his grandpa passed away in 2019. He has worked with Leave Your Mark on and off since he was 11 years old.
"I bought the business from my family after the Almeda fire," he said.
In the beginning, Henry said the business engraved bronze plaques that fit into paving stones for churches, universities and other companies.
But before starting Leave Your Mark, Henry's grandfather, Pete, was an educator for many years.
"He held several jobs in education, including working as an English teacher, counselor, administrator, and dean of Ashland High School," said Henry.
In 1993, Pete came up with the idea of developing a paver that would hold an engraved bronze plaque to be used as a fundraising tool for Ashland High School. After it was installed, other schools and organizations were interested in the product's potential. In addition to providing a sense of community, it also generated revenue.
"When my grandpa retired, Ashland High School gave him the engraving machine and he took the program national from out of his house," said Henry. The business continued to expand and moved to Phoenix in 2003.
As the business grew, there was an opportunity to sell different landscaping products.
"We began by providing rock for families and businesses that had landscaping projects in Southern Oregon and northern California. The quality of our products was so superior that business took off!"
But after many successful years, the Almeda fire destroyed Leave Your Mark and the business suffered a total loss.
"I was out there cleaning and trying to determine what to do for the first six months after the fire," said Henry. "We had no FEMA or state assistance. I was the only worker from September through February picking up burned pavers and rocks, and finding ones I could still sell."
After the fire, Henry decided he wanted to buy the business and give it new life. He knew he could revive the company and scale it.
"The fire, as traumatizing as it was, benefited the business. Even though I lost everything, the opportunity to rebuild was invaluable."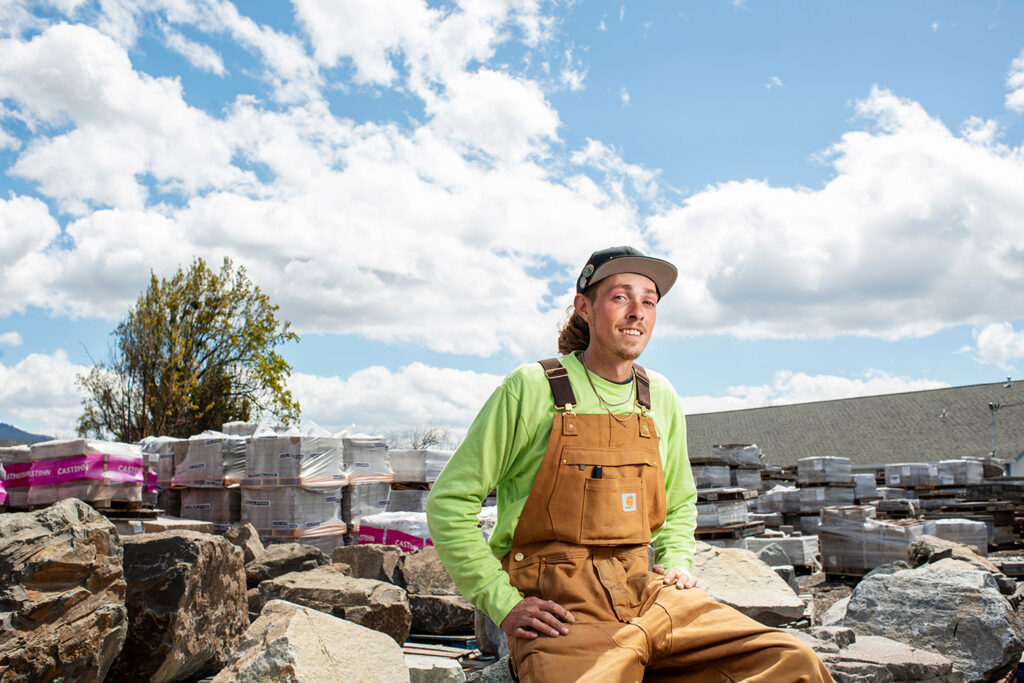 Setting the scene for success
Looking toward the future, Henry said Leave Your Mark is working on opening a new facility next fall.
But after so many changes and with new opportunities on the horizon, he believes the heart and soul of the business has never changed.
"Our focus at Leave Your Mark is customer service. We want to help people and make landscaping fun for them. When people shop with us, we want to instill confidence and inspire them."
Another one of Leave Your Mark's core values is community engagement, because that's how the business was started and everything grew from that.
"We believe in community involvement and sustainable practices," said Henry. "These are important parts of our goals and intentions."