When a space is well-organized, you enjoy spending time in it. Rather than seeing clutter everywhere, the room becomes cohesive. Whether it's cabinets for your kitchen, laundry room or pantry, organization creates calm while also looking beautiful.
Heart of the Home Cabinets, located in The Shoppes at Exit 24, is a new "mom and pop" business which offers cabinets for kitchens, bathrooms, closets, laundry rooms and many other spaces. They are a new addition to the area, providing modern cabinet solutions to the Rogue Valley.
Cabinets for every occasion
"We opened our doors on October 21, 2022," said Lisa Ferguson, CEO of Heart of the Home Cabinets. She owns the company with her husband, Rod. Their son, Tyler, helps with installation jobs.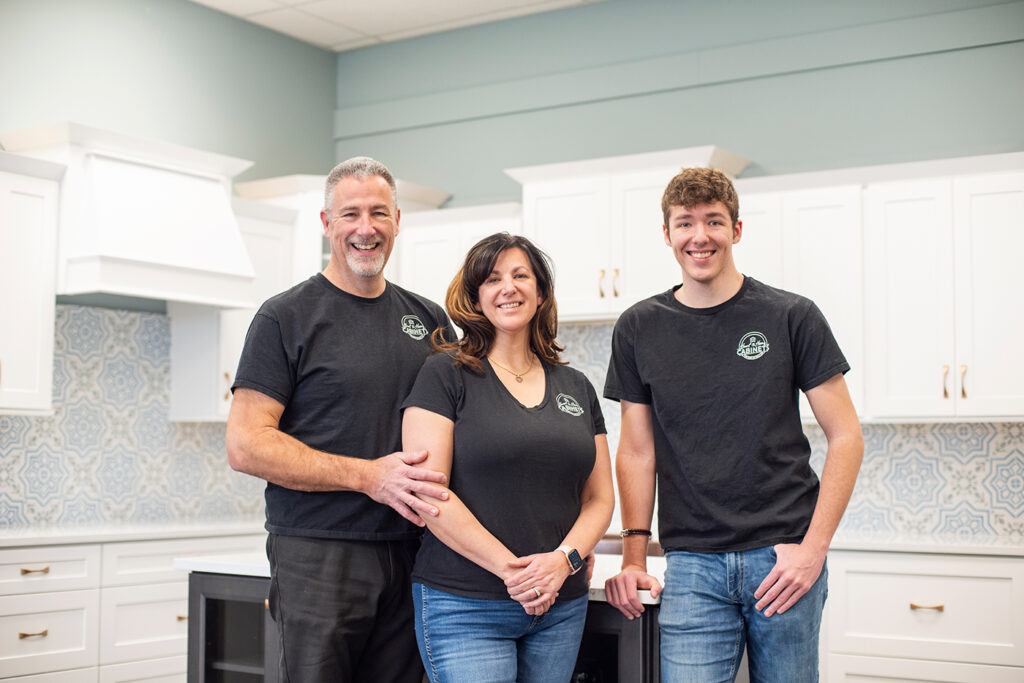 In addition to selling cabinets, they also measure spaces, offer design insights with options on how to better use a space, provide options with 3D renderings, and install cabinets, if needed.
According to Lisa, they offer standard cabinets that are ready in about 1-3 weeks, in addition to custom cabinets that are available within 8-10 weeks. But the core of their business is ensuring the customer is pleased with the product and overall experience.
"Customer service and satisfaction is the backbone of our business. Our customers' happiness is our top priority," she said.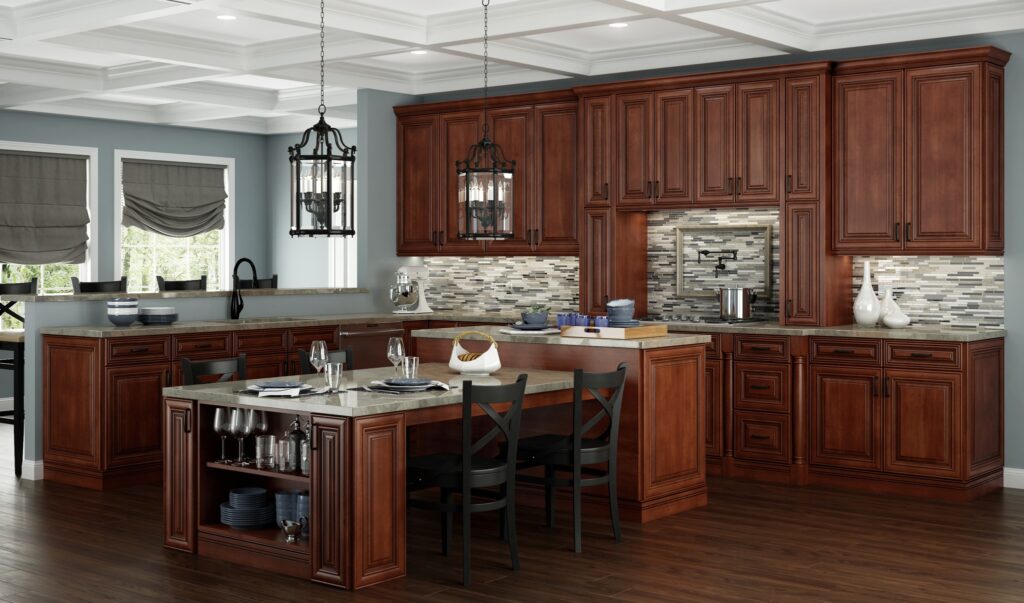 Prior to opening their business, Lisa and Rod noticed there weren't many options for cabinets in Southern Oregon. There were the larger big box stores and then custom cabinet providers.
"We saw a need for people who wanted standard cabinets, but didn't want to deal with impersonal service from big box stores," she said. "We have custom and standard cabinet options, while offering personalized service."
Building the business
Lisa and her husband's journey to become business owners has been a fascinating road, one which led them to the Rogue Valley.
Her husband, Rod, has worked in the construction field for 30 years, focusing on kitchens, bathrooms and laundry rooms the last 15 years.
Lisa is a dental hygienist but recently retired from the dental field to open Heart of the Home Cabinets with Rod. They have been married for 32 years and have three children.
"We recently moved to Oregon from the East Coast," she said. "We are so thrilled to be living in Southern Oregon; there is so much to explore here."
It has always been their dream to open a business together, and when they moved to Southern Oregon, they wanted to open a company that could provide quality cabinets at competitive pricing. As all the pieces fell into place, Heart of the Home Cabinets was born and arrived in Phoenix.
"We were looking for a space that would allow us to have a nice-sized showroom so customers could come in and see, touch and feel the cabinets," Lisa explained.
The Shoppes at Exit 24 was the perfect location, as it was conveniently located right off of the interstate so neighboring communities could easily access the store.
"When people think of cabinets, we want them to think of Heart of the Home Cabinets."
Becoming part of the community
For Lisa and her family, starting a new business and moving to Phoenix has been a positive experience.
"Phoenix is a great community and we are so excited to be a part of it," she said.
And once the business really takes off, Lisa said they look forward to sponsoring local kids in the community by supporting sports teams and similar groups.
In the future, they hope to grow large enough to hire people from the local community.
"We are so excited for our future in Phoenix and in Oregon," said Lisa.
Photo Credit: Heart of the Home Cabinets Facebook page