April 23, 2023 | Kyle Knutson for Travel Phoenix Oregon
The Farm
When Erin Reno and her husband moved from Portland to Phoenix to take over Pheasant Fields Farm, they wanted to carry on the strong traditions the farm had established in the Rogue Valley, but add their own personal touch too.  This included adding events to their annual schedule, like the Summer Concert Series.
Since taking over, the couple has invited people to come and experience local music at their wonderful location. They began the concert series in 2019, and it fit right into their summer schedule and venue rental season.
During that first year, the Reno's hosted one small event. Since then, the concert series has only grown. However, the pandemic put a damper on attendance in 2020, even though the couple had added a few more events to the series that year.
Erin said, "Being Covid conscious and sticking to the guidelines of the pandemic was hard for social event turnouts."
Even though there were more concerts in 2020, there were more ticketed shows the prior year due to the pandemic. Since then, the series has taken off and continues to grow.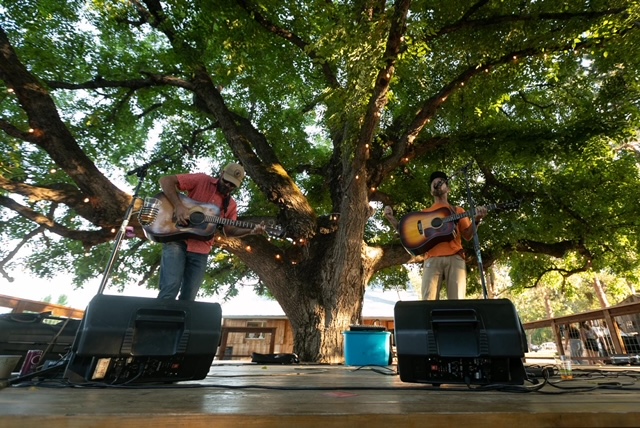 Dates & Shows
Currently, the Summer Concert Series has multiple dates booked for this season beginning on May 25th and scattered throughout the summer. Every month, visitors and locals can enjoy
live music with concert dates scheduled for June 15th, July 13th, and August 31st.
With four shows on the books, Erin recommends to "keep a lookout for last minute bookings that can happen throughout the season. There are always unscheduled shows we fit in throughout the summer."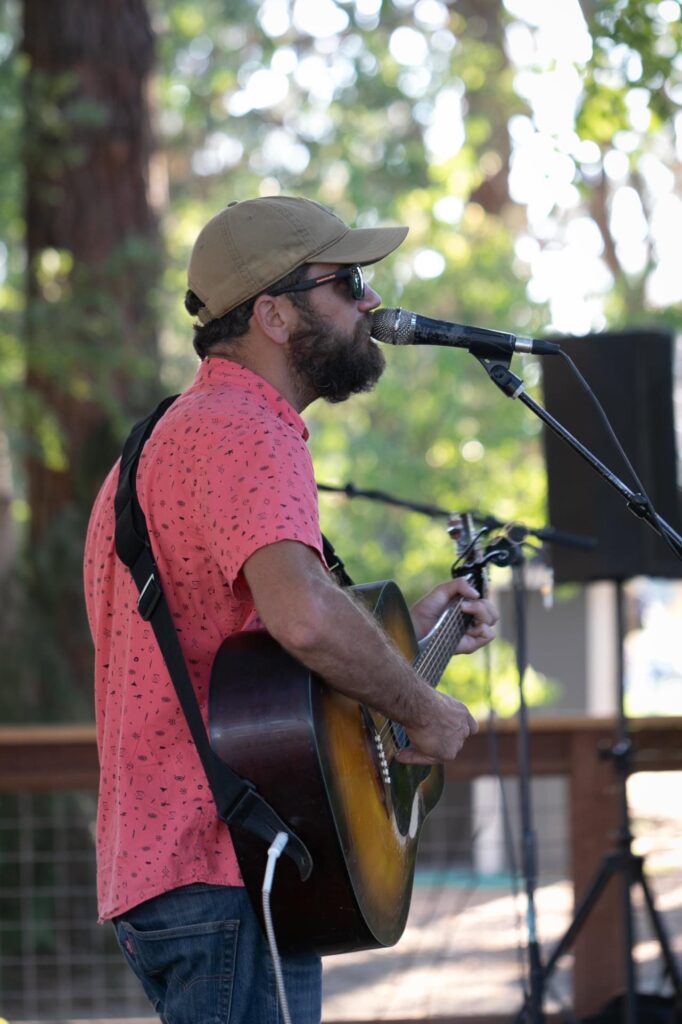 Music
The bands and music range from folk, to American folk and jazz, with a focus on booking local and surrounding area musicians. Most tickets range from $10-$15 per show, depending on the artist performing, and can be purchased on the Farm's website or their Facebook page.
Food & Drink
During the concerts, Pheasant Fields Farm serves beer, wine, and cider – secured from local wineries and breweries in the Rogue Valley. They also serve salads, sandwiches, and a charcuterie board made from in-season fare from the farm.
Support
The concert series continues to grow and is happy to contribute to the surrounding community. If you are interested in seeing the Farm and being a part of the concert series, Pheasant Fields Farm is always looking for volunteers and extra staff. If you would like to help, reach out via Facebook or their website.